So, Let's say Hello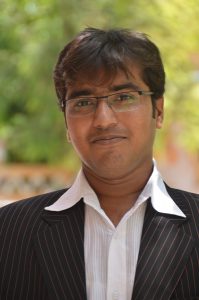 Er. A. S. Jain (Popularly known as Arpan Jain, Birth 29th April 1989), a young and talented entrepreneur, is the chief executive officer of SANS Technologies. Being a combination of brilliant brain and kind-hearted businessman he has also defined his life for social causes. Starting as an engineer from RGPV, Bhopal, he has given his 8 years in the Information Technology Industry and with his passion and stark focused vision he has established many ventures operating across India. With all these, he has ample experience as first generation entrepreneur in managing company with the multi-segment approach.
He has enriched himself with vast experience in nearly all the aspect of management viz. research and development, finance, administration, production, and marketing.
The Initial Steps
Born on 29th April 1989 to Mr. Suresh Jain (A well-known businessman of KUKSHI)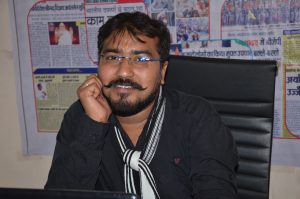 and Mrs. Shobha Jain (A dedicated Housewife), Arpan Jain is also gifted with a younger Sister Mrs. Nehal Jain, who is also a supporting inspiration to him in various ventures. Arpan began schooling in KUKSHI (District-Dhar, M.P.) at the "Shree Verdhaman Jain High School" and finished Higher Secondary education at the Government Boy Higher Secondary School (School of excellence) Kukshi.
He received Bachelor of Engineering degree in "Computer Science and Engineering" from the "Rajiv Gandhi Technical University (Known as RGPV)" Bhopal – Madhya Pradesh. He is often regarded as First Generation Entrepreneur, because of the early start of the career.
Well, trying to be Perfect
Arpan Jain with Shikha Jain embarked upon married life successfully.
The Path of Deals
Arpan started working with a marketing firm in Indore (M.P.) in 2006 and has served in similar capacity in few organizations. In 2006, he started his career in the field of Information Technology starting a venture of his own. He also delved into the different ventures of multiple interests and created a pool of enterprises running successfully. Inspired by leading business icons Dhirubhai Ambani and Warren Buffet, he has often carried hi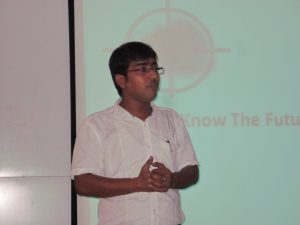 s success plans into their step marks and methodologies.
On similar tread mark, he announced the opening of "SANS Technologies" on 11th January 2010, which primarily was focused on Software development and Information Technology Consulting and Services with his father. From then under his Stewardship, "SANS Technologies" has created lots of Milestones and became impressive brand named as "SANS".  Soon, "SANS"    acquired "Day Biz Assurance Pvt. Ltd." in July 2011. He has served in various capacities in various companies in India.
Representing The Self
Founder and Chief Executive Officer- SANS Technologies,
Managing Director- SANS Buildcon
Chief Editor- KhabarHulchal News
CEO-IndianReporters.com
Founder and Director- Pathshalam.com
Owner: Matrubhashaa.com
Founder – SANS Films
Managing Director- Daybiz Assurance Pvt. Ltd.
Some Dedications to live for
National President: Journalist Communication Council, Delhi
National Vice President- National Federation of Human Right Council, MUMBAI
Founder Member: SAVE JOURNALISM FOUNDATION, Madhya Pradesh
Chairman: Being Hindustani Foundation,
Board Secretary: Nathi Bai Parmarthik Trust
Member- Film Director Association,
Member- Indore Press Club.